German Technology
---
Superior Stability.
Zero Protrusions.
Maximised Space.
Entire Structure Built of Reinforced Concrete
Our structures are more stable, enduring and seismic resistant than the conventional ones. They are built entirely of Reinforced Concrete with Steel Rebars running through every wall of the building. They are Uniform Load Bearing structures that come with zero protrusions in the living space and maximised carpet area.
We have been using Precast and Formwork Technologies since 2007 to build standardised quality homes with superior structural stability.
Superior Structural Stability
Zero Protrusions in Living Space
Carpet Area maximised by 3%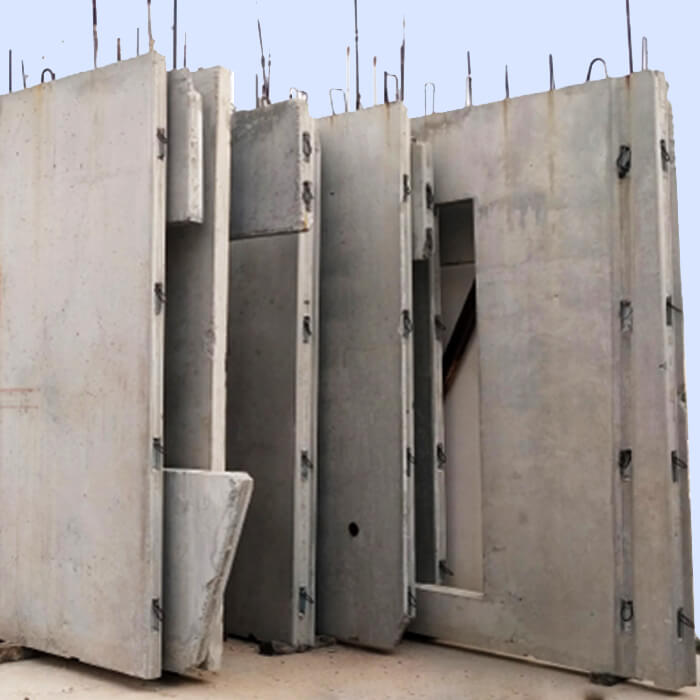 Precast is a technology in which building components are manufactured in our central plant at Patancheru and later brought to the building site for assembly. Our Finnish precast plant was the first of its kind to be used for residential constructions in India.
We use Formwork for 'In-Situ' construction wherein the concrete is poured into the pre-set moulds and then cured at the site. The smooth finished walls come with rebars, conduits, and cutouts for doors and windows. Our German Formwork is versatile and adaptable to any floor plan, unlike its counterparts.
EVERY WALL IS A PILLAR
---
Every Wall is as Strong and Enduring as a Pillar
In both our construction technologies, Precast and Formwork, the structures are entirely built of Reinforced Concrete Walls. The Rebars (Steel Reinforcement Bars) are embedded into every wall of the structure, making their composition similar to that of a Pillar. This increases the structural stability manyfold by facilitating uniform load distribution.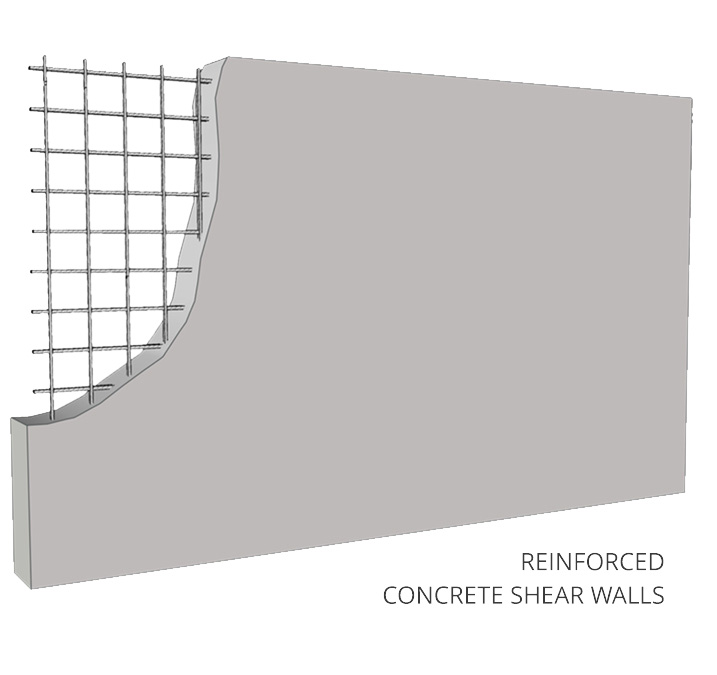 These smoothly finished self-compacting concrete walls come with conduits, thus speeding up the construction process by 30%.
UNIFORM LOAD BEARING
---
Superior Structural Stability and Seismic Resistance.
In traditional construction methods, the pillars and beams bear all the structural weight, while the brick walls merely serve as partitions. Which means that the load is concentrated on a few specific points where the Pillars are in contact with the level underneath. On the contrary, the Uniform Load Bearing structures provide greater stability thanks to a simple logic. The structural load is uniformly and directly transferred from the slabs to walls and then to the level underneath, which means that there is a larger area of contact for transfer of load.
ZERO PROTRUSIONS
---
More Space. More Flexibility. More Savings.
---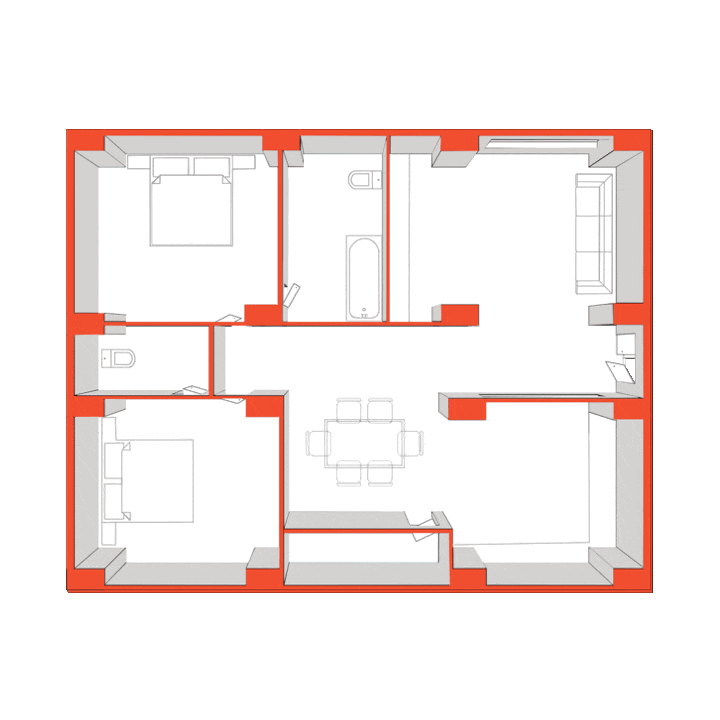 CARPET AREA
---
3% More Space
Zero protrusions mean there are no pillars occupying your carpet area. You have a free and open floor plan with maximised carpet space. Precisely 3% more carpet area for you to enjoy.
---
FLEXIBLE INTERIORS
---
Hassle Free Interiors
No pillar protrusions means no interference with your plans for interiors. You won't have to worry about altering your furniture layout or make needless adjustments to accommodate any cumbersome pillar protrusions. Ergo, more space and freedom to design the interiors.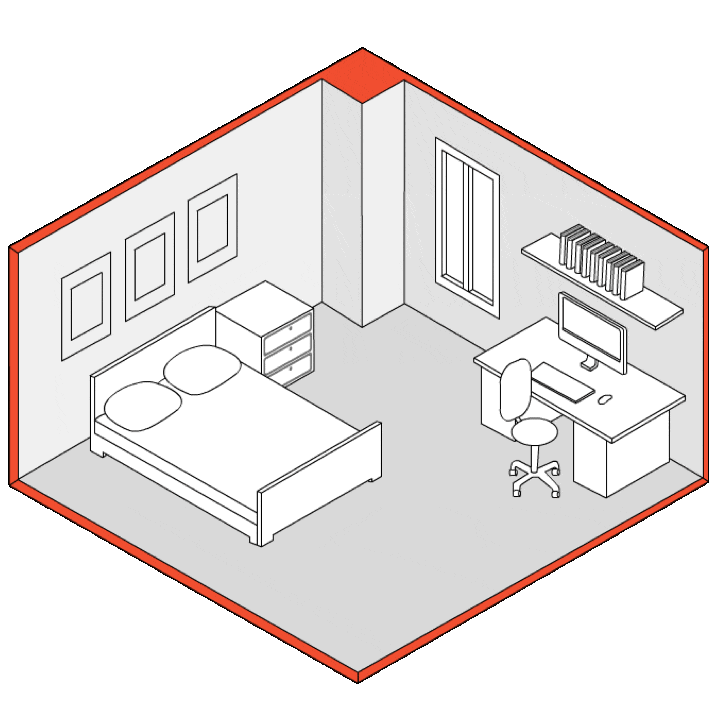 ---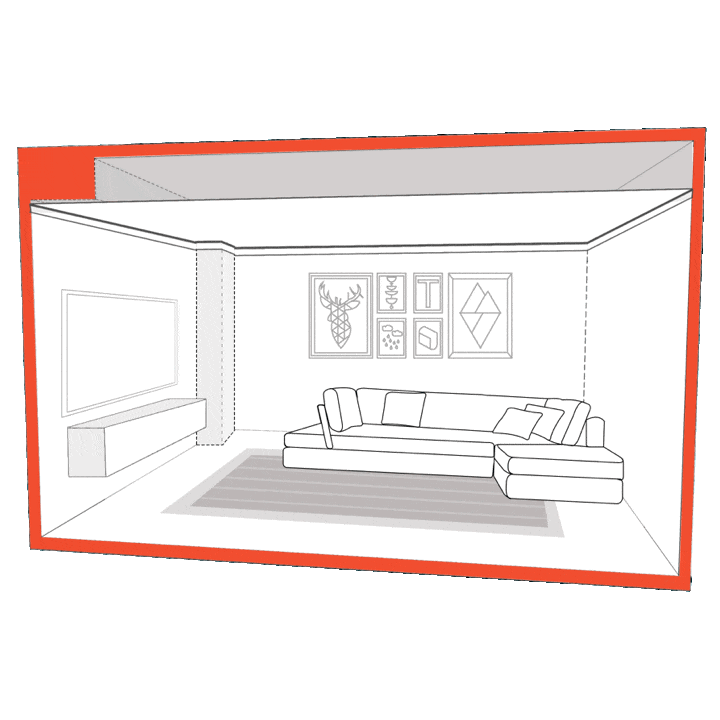 SAVE ON CEILING
---
False Ceiling is Nonessential
False ceilings are usually used to conceal the awkward protrusion of beams in a room. Since there are zero protections of beams in our structures, it eliminates the need for a False ceiling. Our clear corners save you a lot of money, effort and vertical space.